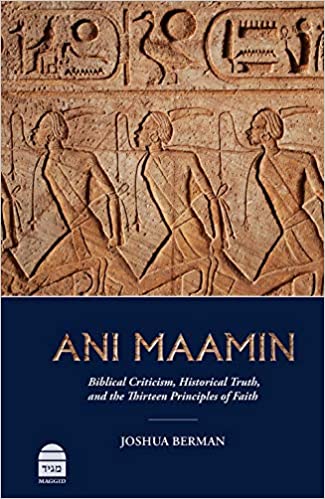 Rabbi Prof. Joshua Berman, professor of Bible at Bar-Ilan University joins the TRADITION Podcast to discuss his recent book, Ani Maamin: Biblical Criticism, Historical Truth, and the Thirteen Principles of Faith (Maggid Books).
In our forthcoming issue, our reviewer, R. Hayyim Angel writes: "Berman's book is vital for understanding the relationship between faith and academic Bible study, where we can benefit from those texts as useful tools in learning and appreciate the staggering revolution of the Torah within its ancient context. Berman's book is an important contribution to scholarship, and to our religious pursuit of truth in the context of Tanakh study. He challenges readers to examine critically the assumptions they bring to the text, provides a fresh perspective, and expands our horizons in learning, methodology, and religious growth."
Watch the Zoom video recording of the conversation here.
Berman joins TRADITION's editor, Jeffrey Saks, to discuss issues of biblical criticism, the relationship of his identity as a leading academic with his role as a person of faith, how being trapped in certain modern assumptions prevent us from properly understanding Tanakh's unique message as a religious text, and educational challenges that we face if bolstering belief in revelation and the divinity of the Torah. A major theme in the book is the historicity of the Bible, and especially of the Exodus. Readers can access an excerpted chapter introducing this topic in TRADITION (Winter 2020): "But Is It 'History'?: The Historical Accuracy of Tanakh"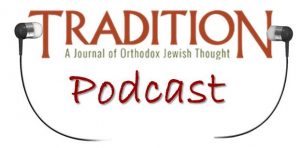 SUBSCRIBE TO THE TRADITION PODCAST
Available on iTunes / Spotify / SoundCloud / Stitcher / Google Play
[Published on May 12, 2020]